Wednesday, April 20
This post now provides the schematic wiring diagram of the 1973 VW Beetle's Wiring Diagram. It also include the key, so that it well very easy in understanding the diagrams.
It is suggested to read and understand this schematic wiring diagrams first before having wire works on your 1973 VW Beetle.
Please enjoy your reading, click on the images for larger view
.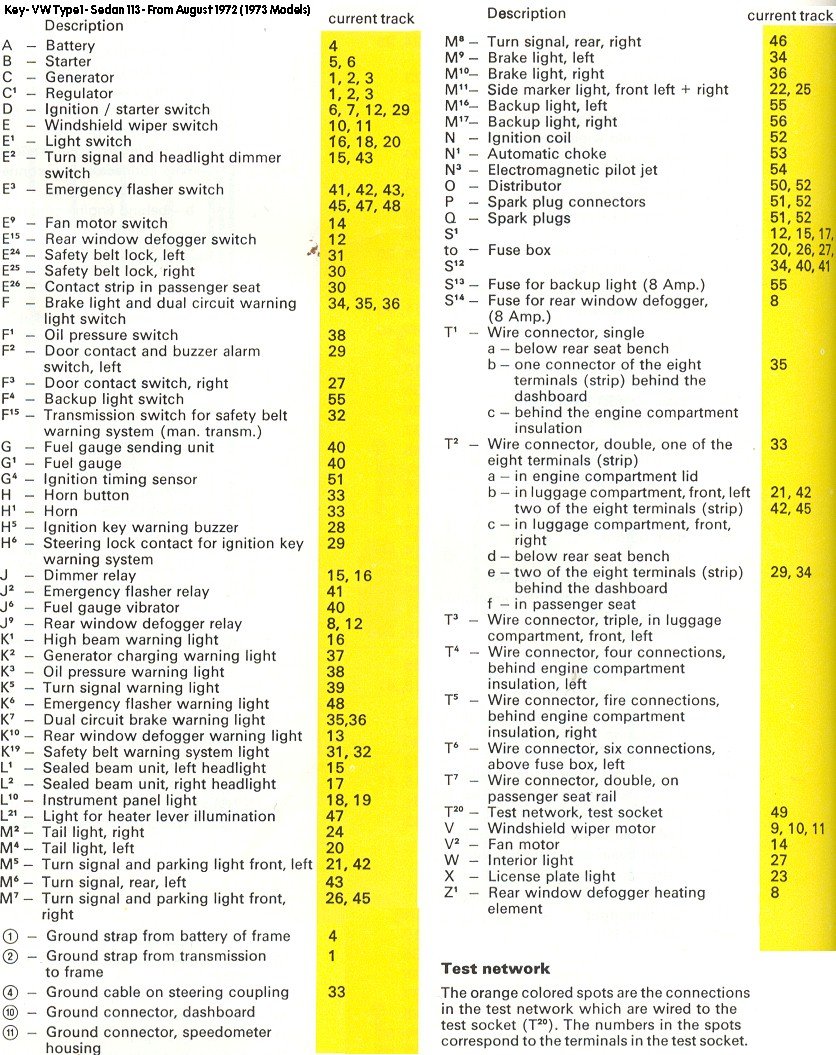 key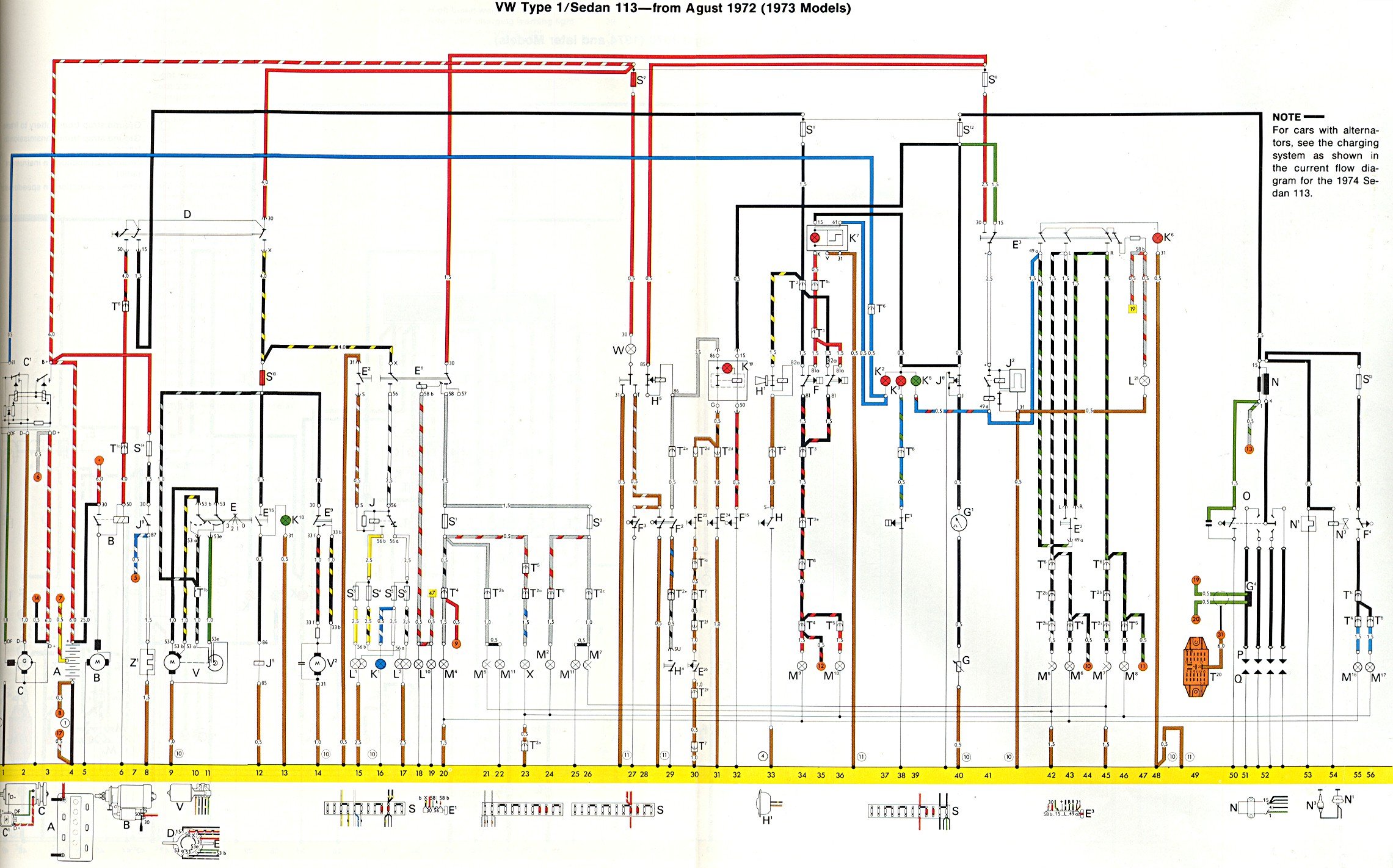 Diagram